Book an appointment for a school tour
At WhyteHouse, we prepare our children to be valuable assets in future society by embodying the guiding principles of our philosophy into the curriculum and daily routines. We believe in a culture that nourishes the physical, social, emotional and cognitive growth and development of a child. Outstanding academic achievement must go hand-in-hand with a virtuous character and the ability to form trusting relationships with others.
Our children are highly encouraged to discover their abilities and engage their curious minds. We encourage interaction and healthy communication among peers and care-givers. The curriculum structured and the methodology adopted at every level are meant to promote creativity, flexibility, higher order thinking skills and emotional maturity, all of which will be highly sought-after qualities in the near future. It is our mission to ensure that the children of the WhyteHouse are equipped with the necessary foundations to take on formal education with confidence and competence.
WhyteHouse HQ Arena Curve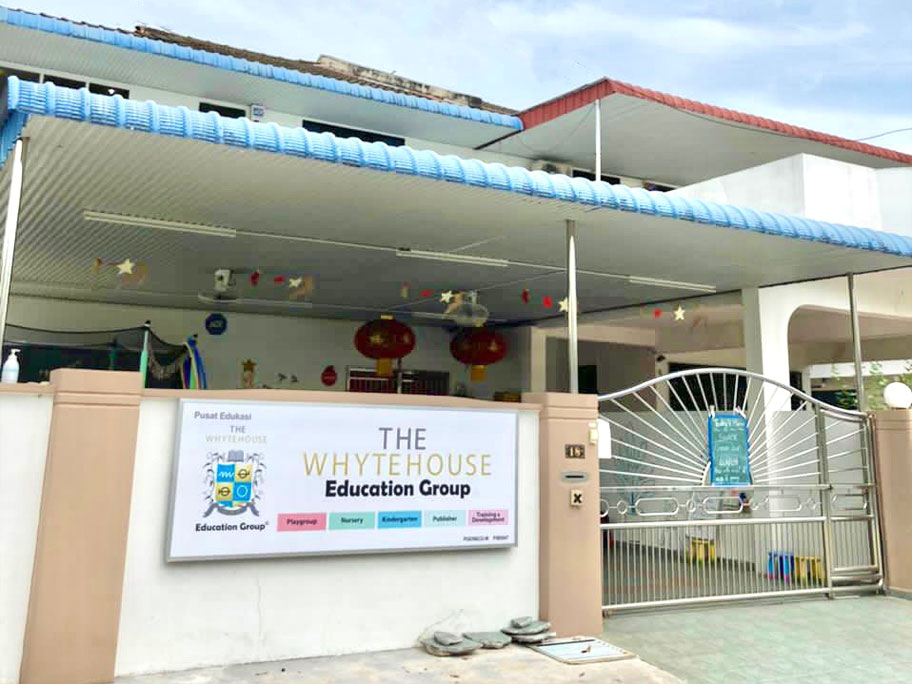 WhyteHouse Bukit Mertajam
Tadika WhyteHouse @ TechDome
Tadika WhyteHouse @ Batu Kawan